Mystique
This week, some samples from the photo well of Mary Jane Miller's Turn Up the Contrast. (No credits listed, so let's assume they're all from CBC.)
We shall start with something atmospheric.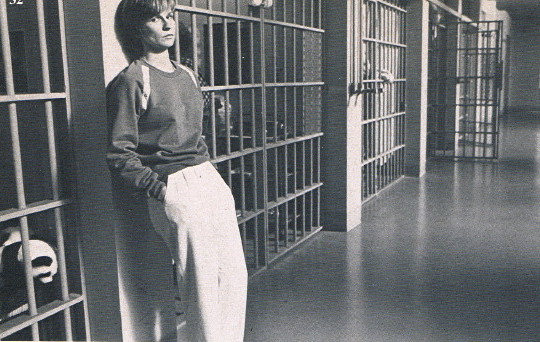 Nicki Guadigni as Allison in Turning to Stone (1986)
Who knew the Corpse was an early adopter of the women-in-prison genre?
Well, hello, sailor!
More from Turn Up the Contrast. Photo editing of this calibre is usually enough to get your work bought by Ydessa Hendeles.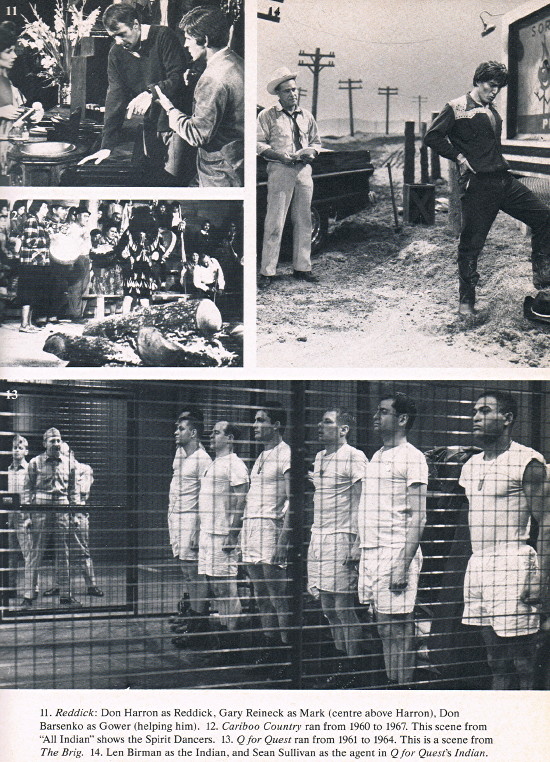 11. Don Harron as Reddick, Gary Reineck as Mark (centre above Harron), Don Barsenko as Gower (helping him).
12. Cariboo Country ran from 1960 to 1967. This scene from "All Indian" shows the Spirit Dancers.
13. Q for Quest ran from 1961 to 1964. This is a scene from "The Brig."
14. Len Birman as the Indian, and Sean Sullivan as the agent in Q for Quest's "Indian."
Another fine day in Toronto
We now conclude our photo excerpts from Turn Up the Contrast. Note the classic slush and greyness of Toronto in the Wojeck location shot.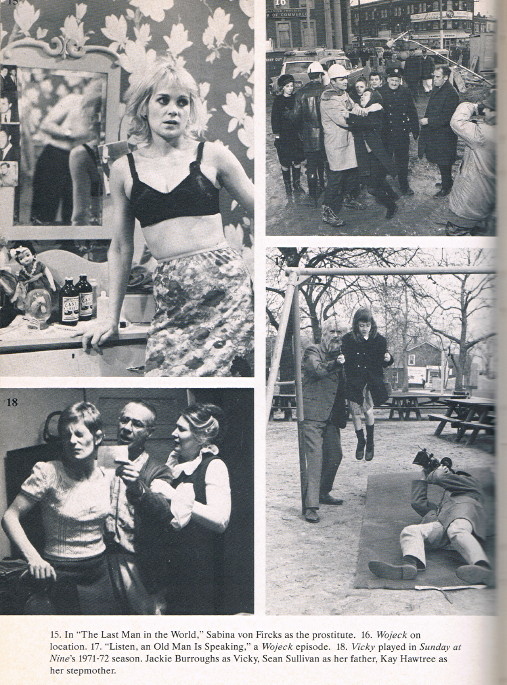 15. In "The Last Man in the World," Sabina von Fircks as the prostitute.
16. Wojeck on location.
17. "Listen, an Old Man Is Speaking," a Wojeck episode.
18. "Vicky" played in Sunday at Nine's 1971–72 season. Jackie Burroughs as Vicky, Sean Sullivan as her father, Kay Hawtree as her stepmother.